Ailes Françaises en Amérique du Nord 1943 - 1958
Sunday 17 January 2010
Our French colleagues have published a nice book with the title "Ailes Françaises en Amérique du Nord 1943 - 1958"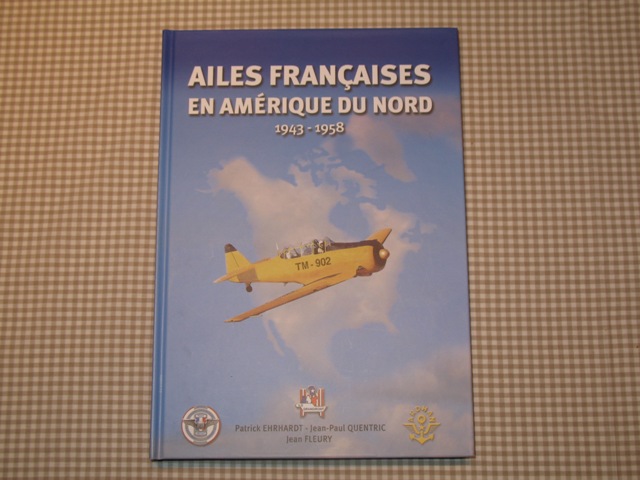 Our French colleagues have published a nice book with the title "Ailes Françaises en Amérique du Nord 1943 - 1958" (Hard cover - 31x21x3 cm - 600 pages), describing in full details the cadet training in USAF and CAF. It includes a full list of trainees and a description of the training bases.
The book can be ordered at "APNFA - BA 107, 78129 Villacoublay Air - France". Price: € 30 + € 22 for transportation costs. It is worth it! Pay by European transfer to: APNFA on
- IBAN: FR76 30003 02193 00050173503 51
- BIC: SOGEFRPP
IMPORTANT: Please do not forget to mention your home address!