John Meiter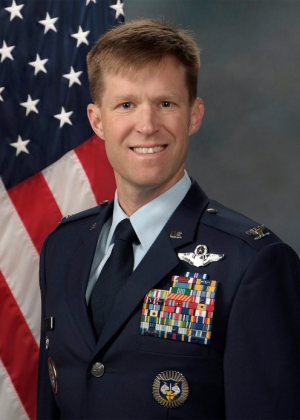 Colonel Meiter was commissioned in 1994 as a graduate of the U.S. Air Force Academy.
Following his undergraduate pilot training, he completed F-16 training at Luke AFB, Ariz., in 1997. He has served as an F-16 evaluator pilot, instructor pilot, mission commander, Forward Air Controller-Airborne, flight commander and operations officer.
He previously commanded operational Units in Egypt, South-Korea and in Niger.
Colonel Meiter's staff assignments include Chief of Strategy and Defensive Master Air Planner in the United Kingdom Joint Force Air Component Headquarters and Chief of Joint Forces and Reconnaissance Division, U.S. Northern Command.
He is a command pilot with more than 2,300 hours, primarily in the F-16, and has combat hours in Operations Allied Force, Iraqi Freedom and Enduring Freedom.